What Foods Should Be Avoided By Lupus Nephritis Patients
2014-12-30 15:18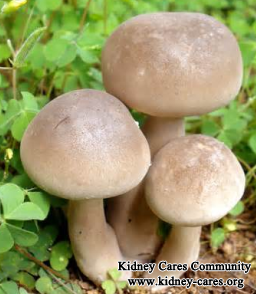 There are no foods that cause lupus or that can cure it. Still, good nutrition is an important part of an overall treatment plan for the disease. Besides, some foods should be avoided so as not to aggravate the condition. Well, what foods should be avoided by lupus nephritis (LN) patients?
Due to different medical conditions, foods are also various inducing and aggravating the medical conditions. The following are some foods that worsen the medical condition due to improper diet. Therefore, the following foods should be avoided.
1. some meat
Mutton, dog meat, horsemeat donkey and venison can aggravate the symptom of exogenous heat. In some cases, dangerous conditions may also present.
2. spinach
We know that after eating spinach, it can worsen proteinuria and cast. Besides, spinach can also cause cloudy urine and urinary tract stones. Therefore, lupus nephritis patients should avoid eating spinach.
3. cauliflower
Baldness is also a common symptom in lupus nephritis. Cauliflower can speed up the progression of baldness. So patients had better not eat cauliflowers.
4. sensitive foods
Mushroom, celery, alfalfa, astragalus and parsley are sensitive foods and easy to cause facial erythema and skin rash. A lot of people with lupus nephritis are sensitive to these vegetables. If you have the same problem, you should avoid them.
5. spicy foods
Pepper, green pepper, leek, onion and garlic as well as other hot foods should not be eaten too much.
6. high fat and high cholesterol foods
If people take steroids for a long time, hyperlipidaemia can be caused in this condition. So people should eat less foods with high fat and high cholesterol such as chicken, goose, duck, animal internal organs, beef, mutton, fish. Besides, high sugar foods can change into fat so people should eat less high sugar foods.
7. alcohol
Lupus Nephritis patients should not drink alcohol and smoke so as not to aggravate medical conditions.
8. eat less bean products
Since protein will leak into urine, which decreases albumin level in the body, so patients should consume some high quality protein foods such as milk, eggs, lean meat, fish. In the late of lupus nephritis, patients should eat less or avoid bean products to prevent kidneys from being aggravated.
The above are some foods that should be avoided by Lupus Nephritis patients. If you have any question, just feel free to consult our online doctor directly.