A Scientific Diet For Lupus Nephritis Patients
2014-12-16 16:51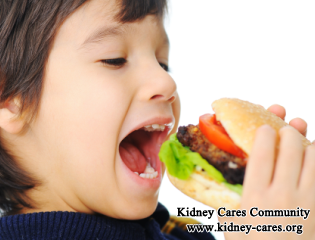 The diet is the most concerned question by people with Lupus Nephritis (LN). Indeed, proper diet play an important role in the treatment of LN. The study has shown that lupus nephritis not only has a higher recurrent rate but also will develop into uremia with 10 years. Uremia is the main cause of death in lupus nephritis patients. The cause of high recurrent rate in lupus nephritis is due to improper diet.
Our renal experts point out that as for lupus nephritis patients, diet rule is vital, which can control the condition well. The following are 4 dietary tips for your reference.
1. do not eat the following food
Some foods have function of increasing photosensitization such as fig, astragalus sinicus, oilseed rape, caraway and celery. If lupus nephritis patients eat these foods, they should avoid sunshine. Mushroom should be avoided or eaten less. Spicy and stimulating foods like chill, ginger and garlic should also be avoided.
2. eat more high quality protein food
Lupus Nephritis patients with kidney damage will have massive protein leaking into urine, which will cause hypoproteinemia. Under this condition, patients should supplement some high protein foods to maintain the protein balance. The high quality protein foods refer to animal protein, including eggs, duck, fish, lean meat, milk and bean products, etc.
3. supplement more calcium
Lupus Nephritis patients should supplement more calcium to prevent glucocorticoid from leading to osteoporosis.
4. more vitamin intake
Lupus Nephritis patients should eat fruits and vegetables with rich vitamin. Meanwhile, patients should also eat a low sodium, low fat and low sugar diet.
Apart from the diet, the radical treatment for lupus nephritis should repair damaged or diseased cells, promote the cells' regeneration and activate the recovery of residual kidney function. Eventually kidney function can be improved greatly.