What Is The Diet For Lupus Nephritis Patients
2014-12-08 07:35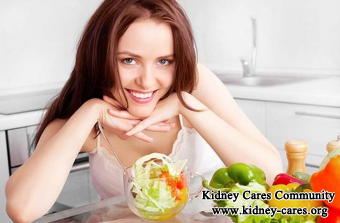 Lupus Nephritis is an inflammation of the kidney caused by systemic lupus erythematosus (SLE), a disease of the immune system. This disease affects patients' health greatly and usually its prognosis is poor. Apart from positive treatment, nursing care and diet is very helpful for Lupus Nephritis (LN) patients. What is a diet for LN patients?
1. LN patients should avoid the following foods.
LN patients should avoid or eat less foods that can increase light sensitivity function like fig, astragalus sinicus, rape and celery. If patients eat these kinds of foods, they should avoid sunshine. Besides, mushroom, shitake mushrooms and some food dye as well as tobacco are possible to induce lupus nephritis, so people had better not eat these foods.
2. high protein diet
Due to kidney damage, lupus nephritis patients usually have massive protein leaking from urine. This will lead to hypoproteinemia. Therefore, patients must supplement enough high quality protein. Milk, bean products, eggs, lean meat, fish and some rich protein food can be a renal diet food.
3. low fat intake
since LN patients have less activity and poor digestive system, they should eat some easily digestible and light foods. Do not eat greasy foods with much fat.
4. low sugar diet
because lupus nephritis patients take glucocorticoids for a long time, they are prone to suffer from steroid diabetes and cushing syndrome. Therefore, people should control portions and eat less food containing high sugar.
5. a low salt diet
glucocorticoid application and kidney injury can lead to fluid-sodium retention, leading to swelling. As a result, patients with LN should follow a low salt diet.
6. supplement calcium
To prevent osteoporosis caused by glococorticoids, patients should eat vegetables and fruits with high vitamin.
If you have any doubt, please feel free to consult our online doctor directly. We are glad to help you.