What Is The Protein Supplement For Lupus Nephritis Patients
2014-09-20 02:59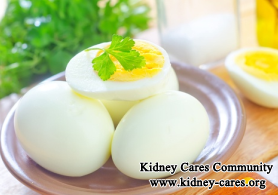 How do Lupus Nephritis (LN) patients supplement protein? Patients with LN will have massive protein leakage, so many patients think about whether protein supplement is good or not. Protein is the material basis of your life. No protein means there is no life. It is closely associated with life and various life interactivity. So protein is a must for lupus nephritis patients. Here we will introduce how to supplement protein.
Why do lupus nephritis patients need to supplement protein?
Protein loss is a common symptom of LN and it will lead to protein content in the blood decreases. In this condition, body will lose balance. Therefore, our experts remind Lupus Nephritis patients that they should supplement protein. However, protein supplement is selective. High quality protein is a better choice like fish, lean meat, chicken, duck and other animal protein. Patients can supplement some protein according to their own medical conditions. But do not eat too much to avoid indigestion.
In addition, lupus nephritis patients can eat some fresh vegetables to supplement body vitamins.
Protein intake is just one aspects of dietary suggestion for LN patients. It is far from enough. They also need to pay attention to the following aspects:
1. Avoid or eat less foods which can increase light sensitization.
If you eat figs, astagalus, rape and celery as well as other foods which can increase light sensitization, you should avoid sun exposure. Besides, foods which can induce systemic lupus erythematosus like mushroom, shiitake and some food dyes should be forbidden or eaten less.
2. Proper exercise
Proper exercise can promote blood circulation, enhance the cardiopulmonary function and maintain the tenacity of bone. Avoid over fatigue. Lupus nephritis can choose walking and Qi Gong to exercise themselves.
3. Low salt diet
High salt intake is related to high blood pressure and swelling. Therefore, as for patients with high blood pressure and swelling in LN, they should follow a low salt diet.
Lupus Nephritis patients need to pay attention to their diet and life habits. Once they feel uncomfortable, they should go to hospital immediately to accept formal therapy.