What Is Heathy Eating For Lupus Nephritis Patients
2014-04-20 02:15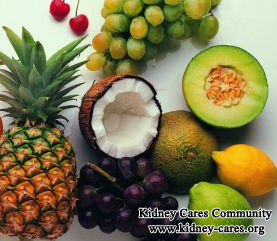 Diet and nutrition tips for people with lupus are not different than for anyone else. In general, people with lupus should eat a nutritious, well-balanced, and varied diet that contains plenty of fresh fruits and vegetables, whole grains, moderate amounts of meat, poultry and oily fish. And the following will tell what foods should be avoided by patients with lupus and what can be eaten by lupus.
1. Alfalfa should be avoided.
Alfalfa supplements have been associated with lupus flares, perhaps because of amino-acid L-canavanine which is able to increase inflammation. Other foods like 'night shade' vegetables (potatoes, tomatoes, eggplants and peppers) should also be avoided.
2. Natural sugar should be cut off from lupus patients diet.
There have been reports that natural sugar-high fructose corn syrup(HFCS)-triggers an inflammatory response in the body, and because of this, may exacerbate lupus symptoms.
3. Vitamins and supplements are recommended for people with lupus.
There are no clear advice for vitamin or mineral supplements for people with lupus. Depending on the specifics of your situation, you may benefit from additional calcium or vitamin D to maintain bone mass, or from iron if anemia is a problem. I recommend that you talk with your doctor or consult online experts before beginning to take any dietary supplements.
4. Eat a low-sodium diet, especially if hypertension is an issue.
5. Drink enough fluids to stay well hydrated.
6. Avoid smoking and drink alcohol.
7. Maintain a healthy blood pressure.
8. Limit cholesterol
9. Avoid medications that can affect the kidneys, such as nonsteroidal anti-inflammatory drugs.
Besides, your doctor may also recommend that you eat a diet low in potassium, phosphorus, and protein if there is already loss of kidney function.