Is It OK For Lupus Nephritis Patients To Have Fish Diet
2014-04-10 08:56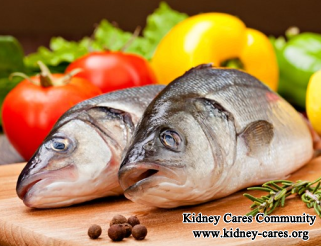 There are no foods that cause lupus or that can cure it. Still, good nutrition is an important part of an overall treatment plan for the disease. In general, people with lupus nephritis(LN) should aim for a well-balanced diet that includes plenty of fruits, vegetables and whole grains. It should also include moderate amounts of meats. Then, is fish OK for lupus nephritis patients?
If you have lupus, fish diet may help:
Reduce inflammation and other symptoms
Lupus is an inflammatory disease. So it is possible that foods which fight inflammation could help lupus symptoms. On the other hand, foods that fuel inflammation could worsen them. Fish containing omega-3 fatty acids could help fight inflammation. Apart from fish, other foods containing omega-3 fatty acid such as nuts, ground flaxseed, canola oil, and olive oil may also help prevent inflammation.
Reduce the risk of heart disease
In addition, omega-3 fatty acid in fish plays a beneficial role in preventing cardiovascular disease or stroke. Eating a diet high in fish that contain long chain omega-3 fatty acids does appear to decrease the risk of stroke. Evidently, omega-3 fatty acids reduce blood triglyceride levels, and regular intake may reduce the risk of secondary and primary heart attack.
The above information tells fish with omega-3 fatty acid can be eaten by lupus nephritis patients. Furthermore, lupus patients should also pay attention to maintaining strong bones and muscles, and avoid saturated fats which can raise cholesterol levels and may contribute to inflammation.
A correct diet can help manage Lupus Nephritis symptoms and improve your overall health condition. To get a personalized diet plan, you can leave your message to kidneycares@hotmail.com or consult our online experts freely.