Umbilical Therapy Treats Kidney Failure Patients Naturally
2017-06-20 09:00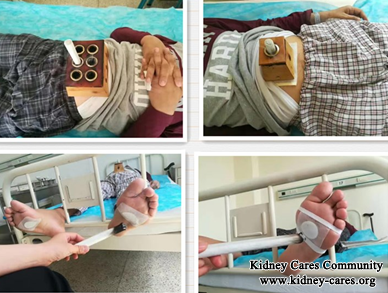 Umbilical Therapy is an unique Chinese medicine remedy in our hospital. It can do some help for kidney patients. A patient from Kuwait comes to our hospital for unique Chinese medicine treatments.
We first gave him an expert consultation. This helps our doctors know his condition exactly. Then our doctor gave him unique Chinese medicine therapy including Umbilical Therapy, Hot Compress Therapy, Medicated Foot Bath, Oral Chinese Medicine Soup, etc. We gave him first time of Umbilical Therapy. Navel is on the center of abdominal and has close relation with channels. In Chinese medicine, navel is called the root of twelve meridian and gate of breathing. Shenque acupoint is on the center of navel and is an important acupoint of Ren channel. It can stimulate ren channel to regulate your internal organs of the body. The skin in navel area is thin. There are many nerves and blood vessels which have strong ability of absorption and conduction.
Through umbilical therapy or navel therapy, it can dilate your blood vessels, improve your blood circulation and remove toxins out of your body effectively. This can supply a good blood environment for recovering your kidneys.
Of course, umbilical therapy is connected with other therapies as I have mentioned above. Different condition will be given different therapies. This is the reason why we first give the patient a thorough check up. Based on the reports, our doctors will make treatment plan. Any question, you can leave a message below or consult our online doctor directly.