How To Prevent Kidney Failure From Avoiding Dialysis
2015-03-07 07:13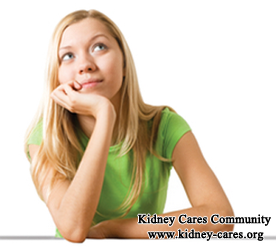 Kidney failure has great damages to human body and it is difficult to treat. Therefore, what we can do is to slow down its progression and prevent renal failure from undergoing dialysis. Well how to prevent renal failure?
Kidney failure refers that glomerular filtering rate decreases to a certain degree and kidney's detoxification ability is affected. In clinical, serum creatinine level is higher than 404umol/L, which is called renal failure.
What is the prevention of renal failure?
1. maintain a healthy lifestyle
Avoid smoking and alcohol. Good control of your body weight. Drink proper water. Limit salt intake. Patients with swelling and high blood pressure should consume salt 3-4 grams per day. Besides, protein intake should also be controlled. Normal serum creatinine patients should consume protein 0.8g/kg of body weight every day. High creatinine level patients should intake protein 0.6g/kg body weighty per day.
2. treat primary disease actively
If people have high blood pressure, high blood sugar and hyperlipidaemia, they should keep blood sugar, blood pressure and blood fat under control.
3. pay attention to kidney disease signs
Patients should pay attention to signs of kidney disease like swelling, abnormal urine, anemia, back pain, high blood pressure, vomiting, nausea, itchy skin, dizziness and headache, etc. early detection and early treatment are helpful for slowing down the progression of kidney disease and delaying the time of dialysis.
4. regular checkups
As for kidneys, you should take checkups at least once including routine urine test, kidney function and kidney B ultrasound every year. Kidneys are important for us and we should not ignore their function in our body.
If you take the above measurement to kidney failure, you can protect your kidneys very well, avoid further kidney damage so as to prevent dialysis effectively.