What Can Be Done For First Stage Kidney Failure
2015-02-14 06:48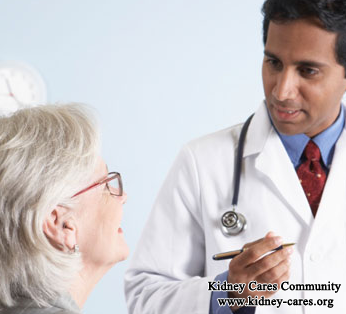 Treatment for kidney failure varies, depending on whether the problem is acute, chronic or end-stage. As for first stage kidney failure, this is a best stage. You should take treatment as early as possible. Well, what can be done for first stage kidney failure?
1. control symptoms
In stage 1 there are few symptoms. The first priority is to control the condition responsible for kidney failure and its complication. If you have diabetes or high blood pressure, that means you should follow your doctor's recommendations for diet and exercise and taking any medications as directed.
2. follow a proper diet
Following a proper diet is extremely important in treating kidney failure. Restricting the amount of protein you eat may help slow the progress of kidney disease. It can also help ease symptoms such as nausea, vomiting and lack of appetite. You also need to limit the amount of salt in your diet to help control high blood pressure. Over time, you may also need to limit the amount of potassium and phosphorus you consume.
3. regular testing
Regular testing for protein in the urine and serum creatinine can show whether the kidney damage is progressing. Have regular checkups with your doctor and include a serum creatinine test to measure glomerular filtration rate (GFR).
4. Chinese medicine
Stage 1 kidney failure is not so serious. If you take treatment positively, you will be likely to live with kidney disease like a healthy people. Chinese medicines can stop its progress or at least slow down the damage by repairing damaged kidney tissues and improving renal function.
If you want to know more information about kidney failure, you can consult our online doctor or leave a message below. We will reply you as soon as possible.