What Are Disadvantages Of Kidney Transplant
2015-01-23 02:59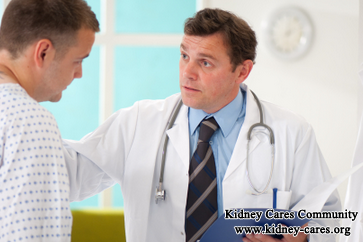 Nowadays, kidney transplant has become one of the relatively successful operations for patients of kidney failure, while kidney transplant should be the last choice, because kidney transplantation has some disadvantages. See the list below.
Disadvantages of kidney transplant
1. stress of waiting for a match
At present, not enough deceased kidneys are donated to meet the demand. Changes in seat-belt laws and improvements in medicine mean that fewer people now die from the accidents or illnesses that would have made them suitable donors. Therefore, people who are waiting for a deceased donor kidney are put on a waiting list. Besides, there is a shortage of kidneys so that not every can have a transplant. In this condition, people on a waiting list will have much stress.
2. risks associated with major surgery
The risk of death is twice as high for patients who continue on dialysis while waiting for a kidney transplant. The most common causes of death following transplantation include heart disease, infection, cancer and other causes.
3. risk of rejection
Kidney Transplant rejection is the immune system's attack on the transplanted organ. Even if you take immunosuppressants, your body can still recognize your transplanted kidney as a foreign object and attempts to protect you by attacking it. Transplantation should be considered as a treatment rather than a cure and many transplants fail after many years. That is, your transplanted kidney may not last a lifetime.
4. daily medications required-which can cause side effects
To lead a fairly normal life in good health, kidney transplant patients must take daily medications which can have some side effects of long term use such as weight gain and bone demineralization.
5. susceptibility to infection
Because the immunosuppressant medications you take to prevent rejection interfere with your natural immunity, you become more susceptible to infections after your transplant. Symptoms of infection include fever, chills, flushing, swelling, pain, or redness around incision or drains, sore throat, increased fatigue and burning on urination.
6. possible changes in your appearance due to medication side effects
The side effects of medication in long term use can make you gain weight and have hair loss.
Kidney transplant has so many side effects so it should be considered as a treatment rather than a cure. It should be the last choice. The important thing you should do is to heal your own kidneys and improve their function.