Treatment Options for Kidney Failure Patients
2014-10-16 08:55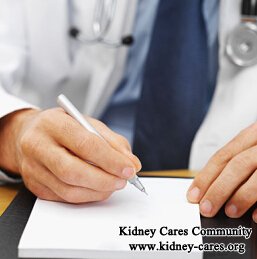 When kidney failure occurs, your kidneys may lose their ability to remove waste and excess fluid, balance electrolytes in the blood, secrete hormones, etc. And your whole body will be affected by kidney failure. What are the treatment options for kidney failure patients? Now let's have a general knowledge of them. Hope it can give you more choices.
Dialysis is the most common used treatment for kidney failure patients. There are two kinds of dialysis, namely hemodialysis and peritoneal dialysis. It removes waste and extra fluid from the blood. But it can not take over other kidney function. People have to do dialysis in the remaining years to sustain their life. Long-term dialysis has many complications such as heart disease, muscle cramp, itch skin, etc. Therefore, you should pay attention to these complications when you take dialysis. Besides, diet, medications, and fluid limits are often needed as well.
Kidney transplant
Kidney transplant is also a choice for kidney failure patients. It is to put a new healthy kidney into your body to work like your own so as to keep you healthy and symptoms free. Compared with dialysis, kidney transplant is better, because there are few restrictions on diet and you can live a relatively normal life. But the transplanted kidney can only survive for few years. Years later, you will go back to some form of dialysis or wait for another transplant. Besides, the immunosuppressants used after transplant may increase your risk of cancer, diabetes, high blood pressure, bone disease, etc.
Conservative treatment
For many people, dialysis and kidney transplant are so terrible that they would like to give up treatment. Here we recommend some conservative treatment to help you protect kidney function and keep dialysis and transplant away. There are some external therapies to improve blood circulation, such as enema therapy, medicated foot bath, full bath, circle therapy and steam therapy. They can detoxify your body. They can also dilate blood vessels and speed up blood circulation to remove stasis and increase blood flow into the kidneys. Moreover, they can expel immune complexes from the blood to reduce kidney inflammation. Apart from these external therapies, there are Chinese patent medicine and decoction to help you achieve a good curative effect.
If you still have urine output, it is possible for you to regain kidney function and avoid dialysis and transplant. And the more earlier treatment you receive, the more possibility you have.