Kidney Shrinkage:Causes And Management
2014-06-29 03:09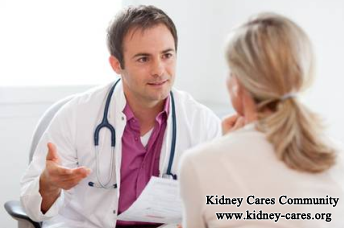 Kidney shrinkage means that the size of kidneys is smaller than the normal size. What causes a kidney to shrink? Read on this article to learn the causes and management of kidney shrinkage?
Before telling you the treatment for you, I would like to tell you the reason why your kidneys shrink, then we can know how to treat.
1. What is the cause of kidney shrinkage?
Kidneys are a pair of bean-shaped organs. Healthy kidneys are 10-12cm long and 5-6cm wide. Each kidney is composed of one million nephrons. When blood flows to them and also the wastes will be filtered out of the body. However, there is a variety of conditions and diseases which can cause inadequate blood supply to nephrons. The impaired nephrons will become scarred and necrotic progressively. When the number of healthy nephrons reduces, which will cause the condition of ischemia and anoxia in kidneys. Kidney shrinkage will be the result. Meanwhile, the shrunk kidneys will fail to function adequately. High levels of waste products will flow into blood through blood circulation, thus giving rise to a lot of complications and discomforts like nausea, vomiting, headache, poor appetite, muscle cramps and high blood pressure, etc.
2. What is the treatment for kidney shrinkage?
As for the treatment, we should improve blood circulation, improve the condition of ischemia and anoxia, repair the damaged nephrons and clear away the toxins out of your body. Then kidney function will be improved and kidneys will be bigger.
The conservative treatment for kidney disease only can relieve the symptoms. To treat kidney shrinkage and enhance kidney function, you should have a treatment to repair the impaired parts of nephrons. Blood Purification and Micro-Chinese Medicine Osmotherapy are effective treatment for people with kidney shrinkage.
Blood purification therapy can eliminate all kinds of metabolic waste products and pathogenic substances from blood. It can stop further renal function deterioration and also can create a clear internal environment for restoring impaired kidneys.
Micro-Chinese Medicine Osmotherapy can improve renal function and control the symptoms of kidney disease by restoring the impaired kidney tissues and cells. When impaired structure of nephrons can be reversed, the kidney size will increase. Thereby, kidney shrinkage may be reversed.
After kidney shrinkage is reversed, the kidneys will perform better to filter blood. You will be able to get rid of the symptoms and discomforts fundamentally.