What Are Remedies To Increase GFR And Kidney Function
2014-04-01 11:56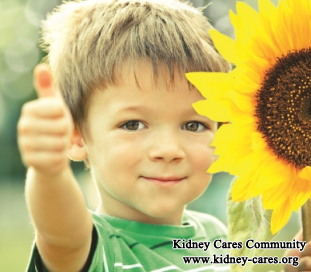 What are remedies to increase glomerular filtration rate(GFR) and kidney function? GFR can reflect the filtration ability of kidneys. Kidney is responsible for filtering blood, so low GFR always indicates kidney disorder. With low GFR, the kidneys cannot function properly and excessive wastes and toxins will pile up in the blood. In this case, many complications like high creatinine and blood urea nitrogen, poor appetite and vomiting as well as nausea tend to appear. If left untreated, it will lead to more kidney damage and make kidney function decline quickly. Therefore, finding remedies to increase GFR and kidney function is more important.
1. Micro-Chinese Medicine Osmotherapy
To improve GFR and kidney function, patients with kidney disease can have a try Chinese herbs which are just one of the part of Chinese medicines. With active ingredients of Chinese herbs, Micro-Chinese Medicine Osmotherapy is applied to externally to treat kidney disease. The active ingredients can be permeated into the kidney lesion directly through your skin with the help of osmosis machine. This therapy has treated more than 600 kidney disease patients coming from over 60 countries. In addition, the supporting therapies like medicated bath, foot bath, acupuncture, Tai Chi, Gua Sha and Massage are also be adopted if your specific conditions need these remedies. This can help increase the therapeutic effects. Also with Micro-Chinese Medicine Osmotherapy, not only GFR can be increased naturally, but also all the kidney disease symptoms such as poor appetite, high blood pressure, tiredness, sleep problem can be remitted effectively. Increased Glomerular Filtration Rate also implies that kidney function has been improved.
2. Dietary modification
Eating right and properly is able to help preserve kidney function. In fact, there is no such a diet which is suitable for every kidney disease patient. Thus, you should consult your doctor or our online doctor to get a proper and right diet plan.
If you would like to know more natural remedies to increase GFR and kidney function, you can leave us a message to kidneycares@hotmail.com and wait for our reply.