How Long Can Kidney Failure Patients Live if Refuse Dialysis
2013-09-30 15:38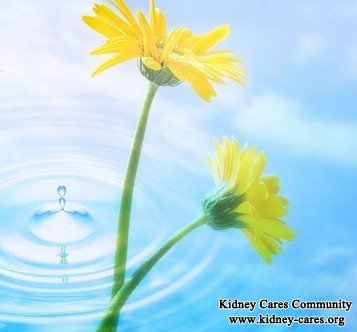 In general, when condition develops kidney failure, doctors will recommend their patients dialysis treatment. However, the fact is that no one kidney disease patient want to experience dialysis and give his or her rest of life to a cold machine. If refusing dialysis treatment, how long can kidney failure patients live?
Chronic kidney failure means the severe reduction of renal function, while dialysis can replace one part of kidney function to remove wastes and harmful substances out of body, thus maintaining kidney failure patients' lives. As to the question that how long can kidney failure patients live if they refuse dialysis treatment, the exact number can not be given.
When doctors recommend dialysis treatment, if kidney failure patients still have nearly normal urine output and there are no any severe symptoms or complications like shortness of breath, heart problem, severe edema, etc, then they can refuse dialysis treatment, and this will not affect life expectancy of kidney failure; however, if there are some severe symptoms or complications or kidney failure patients are in some certain situations such as serum potassium is more than 7mmol/L; BUN level exceeds 54mmol/L; pH is less than 7.25 and so on, urgent dialysis treatment should be started, otherwise more severe consequence may be caused. So if kidney failure patients refuse dialysis treatment at this time, their life expectancy can be severely threatened.
Though very necessary is dialysis treatment sometimes, it is not a long-term method. That is because our kidneys have many functions, while dialysis treatment can only replace one part of them. From the gradual loss of urine output with dialysis treatment, we can know the kidney function is gradually lost.
To repair kidney damage and recover renal function is the only way to avoid dialysis, also we have to guarantee the safety of a certain therapy. If you are lack of related information about natural ways to recover renal function, you are welcomed to leave a message below or directly consult online experts.