How to Alleviate Muscle Twitching in Kidney Failure
2012-09-09 15:44
Kidney Failure causes muscle twitching directly. Muscle twitching can be painful and sometimes disableing. So alleviating muscle twitching caused by Kidney Failure is very beneficial for patients.
Muscle twitching also can be called cramp and spasm and it may occur in our hand, leg, chest and abdomen and so on. For dialysis patients, they are more likely to have muscle twitching, especially after dialysis or when it is near the end of dialysis.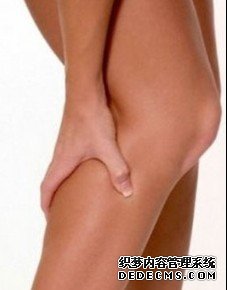 How to alleviate muscle twitching in Kidney Failure
1. Increase calcium intake
Some kidney disease patients suffer from muscle twitching because of insufficiency of calcium and muscle twitching due to calcium insufficiency is more likely to happen in leg.
2. Limit phosphorous intake
Because of Kidney Failure, phosphorous can not be excreted timely, as a result of which, high levels of phosphorous in blood occurs. Too much phosphorous restrain the absorption of our body to calcium. Therefore, keeping far away from foods with high phosphorous is necessary.
3. Treat kidney disease
No matter how, muscle twitching occurs because of kidney problem, so if we do not bring kidney problem, muscle twitching will become more and more serious. Therefore, to remove muscle twitching radically, treating kidney problem is extremely important.
In our daily life, apart from kidney problem, there are the other causes for muscle twitching.
1. Systemic illness like diabetes and anemia
2. Abnormal functioning of the nerves which are in charge of controlling muscles.
3. Excessive exercises
4. Pregnancy also can be blamed for muscle twitching
With different causes of muscle twitching, we need to adopt different measures. For muscle twitching that occurs due to Kidney Failure, treatment should be started from repairing kidney damages and only in this way, can we achieve the purpose of removing, at least alleviating, muscle twitching.
Get free online analysis for your illness condition here. Choose any of the following tools to start instant communication with our experts.
Leave Message
Leave your problem to us, we are here to help you with free charge!