Is There Any Sign For Early Stage Of Kidney Failure
2015-04-26 06:45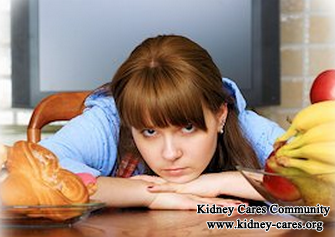 Unlike many diseases, kidney disease often has no symptoms until it is very advanced. Early symptoms of chronic kidney failure are vague because the disease occurs slowly. Well, what are early signs for early stage of kidney failure?
1. decreased glomerular filtration rate (GFR)
GFR is the amount of blood your kidneys are able to filter in one minute. Normal healthy kidneys should filter at least 90 milliliters of blood per minute. Kidney function is determined based on a person's GFR. People do not have symptoms until the GFR is significantly decreased.
2. protein in urine
The only clinical finding is protein in the urine, with a normal GFR and when patients have no symptoms.
3. poor appetite
Poor appetite is one of the early symptoms of chronic renal failure. This occurs because of the slowly increasing level of nitrogenous wastes in the body due to the kidney's inability to properly remove waste products from the blood.
4. nausea
Just like a poor appetite, nausea is often attributed to other problems like fatigue, stress or a mild illness. Since the early symptoms of chronic kidney failure are so vague, they are often downplayed.
5. dry itchy skin
Because waste products build up in the body, dry itchy skin presents.
6. headache
Headache is another vague symptom. Often attributed to other problems such as muscle tension, stress, sinus congestion or migraines, complaints of headache will go unrecognized until other more serious symptoms present themselves.
Kidney disease is usually a progressive disease and it can be treated very effectively if it is caught in the early stages. Therefore, if you feel any discomfort, go to see a doctor as soon as possible.