Do You Know The Symptoms Of Late Stage Kidney Failure
2015-04-05 07:52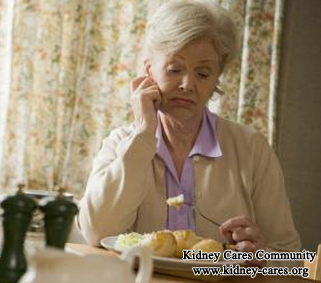 Kidney failure is that kidneys get badly damaged and kidney function disappears in the late stage. It is a very serious disease. Kidney failure patients must pay attention to their symptoms. Well then, what are symptoms of late stage kidney failure?
Symptoms of late stage kidney failure
1. Cardiovascular system
Kidney failure will affect cardiovascular system and lead to high blood pressure, myocarditis, pericarditis, arrhythmia and cardiac failure.
2. Hemopoietic system
Chronic kidney failure patients all have different degree of anemia which is mainly caused by malnutrition, reduced erythropoietin and hemolysis. Kidney failure patients often have hemorrhagic tendency like hypodermic haemorrhage, ecchymosis, gingival bleeding. In severe case, patients can die from massive hemorrhage of gastrointestinal tract.
3. Digestive system
Digestive system problem is the earliest and the most common symptom. It mainly includes poor appetite and dyspepsia.
4. Respiratory system
Breath can be hard when acidosis occurs. Bronchitis, pneumonia and pleurisy can be induced by uremia.
The above are symptom in late stage of kidney failure. Once you suffer from renal failure, you should go to professional hospital to accept treatment. As for the treatment, Shi Jiazhuang Kidney Disease Hospital recommends Micro-Chinese Medicine Osmotherapy to repair impaired kidney tissues and improve renal function. Only in this way can symptoms be managed effectively and naturally. In our hospital, we treat kidney failure mainly with Chinese medicine treatments. Except Micro-Chinese Medicine Osmotherapy, other Chinese medicine remedies like foot bath therapy, medicated bath therapy, Mai Kang Mixture and "Four One Therapy" also may be used for renal failure. This systematic remedy has a better therapeutic effect in kidney failure so many foreigners come to our hospital for this therapy. If you want to know more information about our Chinese medicine, you can leave a message to kidneycares@hotmail.com or consult our online doctor directly.