Why Do Kidney Failure Patients Have Swollen Legs
2015-03-16 02:58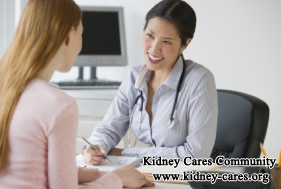 Kidney failure patients usually have swollen legs which is a typical sign of kidney failure. in severe case, patients cannot be out of the bed and walk. Why kidney failure patients have swollen legs?
1. What causes swelling legs in kidney failure patients?
Failing kidneys do not remove extra fluid, which builds up in your body causing swelling in the legs, ankles, feet, face and/or hands.
Besides, kidney disease patients will also lead to massive protein loss. Protein loss can reduce osmotic pressure of patient's blood vessels, which can cause fluid in blood vessels flowing into tissue space. Nephrotic syndrome patients often experience this condition.
2. How to treat swollen legs?
Cranberries
Cranberry juice is also helpful in reducing edema in the feet and ankles because it stimulates increased urination and flushing of the kidneys.
Burdock root
Burdock root is useful to help remove swelling from edematous tissues in the legs and feet.
Dandelion
Dandelion is also considered as an effective diuretic and may be helpful in removing excess fluids that form in the ankles and feet because of the edema that develops during kidney disease.
Chinese medicine treatment
The main cause of swelling legs is damaged kidney and declined kidney function. Some traditional Chinese medicine therapies can help treat kidney failure and improve renal function, which can alleviate swelling legs radically and effectively. Chinese medicine treatments include Micro-Chinese Medicine Osmotherapy, Medicated Bath, Foot Bath and Cupping as well as Mai Kang Mixture, etc. These therapies can not only alleviate swelling legs but also lower high creatinine and elevated urea nitrogen levels.
Patients with swollen legs should have different treatment. To get an individualized treatment, you can leave a message below or consult our online doctor directly.