What Signs Indicate Kidney Function Can Be Improved
2015-02-26 06:54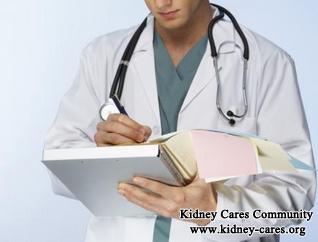 Chronic kidney failure is a common serious disease in clinical and has high mortality rate. Since there are no unique symptoms, patients often ignore the disease. Once the symptoms are obvious, kidney disease usually has progressed into end stage. In this condition, patients need dialysis or kidney transplant to sustain their life. However, there are still some cases in clinical and it is possible for their kidney function to be improved. If you find these signs and take positive treatment, it plays an important role in saving damaged kidney function, improving patients' life quality as well as reducing medical costs. Well, what signs indicate kidney function can be improved?
1. There are basic pathological lesions of activity like Lupus Nephritis, Vasculitis associated glomerulonephritis and crescentic glomerulonephriris.
2. obstruction factors such as urinary tract stones, tumor, urinary retention caused by prostatic hypertrophy and hydronephrosis.
3. Severe infection, heart failure and serious high blood pressure as well as other complications can speed up the deterioration of kidney function. If you treat these complications timely, kidney function can be improved to some extent.
4. Dehydration, hemorrhage, low blood pressure and shock can lead to renal hypoperfusion and cause less urine output quickly.
5. Some medications like antibiotics, antineoplastic drugs and narcotic can cause renal tubular cells poisoning and necrosis. In this condition, renal function will decline quickly.
Therefore, as a renal doctor, you should ask a complete history and do a physical examination to analyze whether there are factors for reversing kidney function. If you want to know more information about kidney disease, you can email to kidneycares@hotmail.com or leave a message below.