Will Kidney Failure Lead to Cardiovascular Disease
2015-01-27 16:57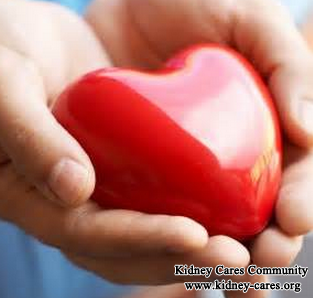 People who have kidney failure are at a high risk for cardiovascular disease. Cardiovascular disease is not only a common complication of kidney disease but also a leading cause of death in kidney failure patients.
Kidney is the centre of metabolism and heart is the motive power of organ circulation. Kidney and heart have close relation. Once you are diagnosed with kidney disease, kidney disease can develop to uremia and cardiovascular disease is easy to occur. Patients can die from heart disease.
The causes of cardiovascular disease
1. fluid and sodium retention
Kidneys have function of regulating fluid and sodium. When kidney function is damaged, fluid and sodium can not be discharged out of the body timely and they will accumulate in the body. This may burden the heart. As a result, ventricular hypertrophy and heart failure occurs. In addition, damaged kidney function will also make kidneys secrete a substance which can elevate blood pressure and put a burden on heart.
2. accumulation of wastes and toxins
Kidney is the centre of metabolism. With injured kidney function, wastes and toxins in blood can not be expelled effectively. This affects the contraction function of heart, resulting in heart disease and heart failure.
3. metabolic problem
Kidney disease will also make patients experience metabolic problems and produce risk factor of cardiovascular disease such as abnormal lipid metabolism, abnormal calcium and phosphorus metabolism and hyperphosphatemia. Besides, high potassium level can also lead to arrhythmias. In severe case, patients may also have cardiopulmonary failure and sudden death.
People with cardiovascular disease can experience arrhythmia and cardiac damage. Some patients may also suffer from sterile pericarditis and precordial pain. This is because renal high blood pressure and acidosis make kidney function failed. Cardiovascular disease is a common complication in kidney failure and it is also a leading cause of death. Therefore, kidney disease should be treated timely to avoid serious complications. To treat kidney failure, we should start from repairing kidney damage and improve renal function. If you want to get further information, you can leave a message below or consult our online doctor directly.