Top 7 Causes Of Heart Failure Of Chronic Kidney Failure
2015-01-25 15:12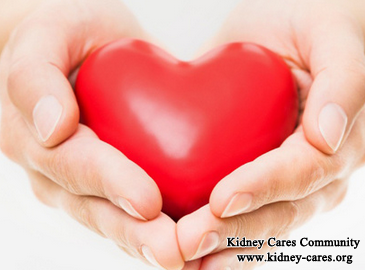 Heart dysfunction is serious complication and important cause of death in chronic kidney failure. Its occurrence is the consequence of various factors, and it mainly includes the following aspects:
1. high blood pressure
High blood pressure can lead to ventricular hypertrophy, enlarged heart and increased myocardial oxygen content. As a result, heart failure can occur.
2. volume load
Heart's preload is increased, left ventricular end-diastolic volume increases, stroke volume and cardiac output arises and myocardial ischemia occurs. All these can promote cardiac hypertrophy and gradually lead to heart failure.
3. anemia
Long time of ischemia makes myocardial ischemia and hypoxia and declined myocardial function. When specific volume of red blood cells is lower 0.20, it can lead to declined ventriculus sinister function. Since compensatory heart rate increases, it will make increased cardiac output. Gradually heart failure will occur due to overload, myocardial ischemia and hypoxia.
4. arteriovenous fistula in dialysis
Since the arteriovenous fistula is too large, the speed of blood volume in the fistula is fast, cardiac output arises, the obstruction of surrounding blood vessels decreases, left ventricular stroke work index will workload the kidneys, eventually kidney dysfunction occurs.
5. hyperparathyroidism
Since the calcium-phosphorus calcium increases, calcium salt will accumulate in myocardium. This will make myocardium function decline and cause low ejection fraction as well as promote the occurrence of heart dysfunction. What's more, calcium salt deposits in myocardium and conduction system, then inducing heart insufficiency.
6. electrolytes disorder and acidosis
Kidney failure patients experience arrhythmia and heart insufficiency due to electrolyte disorder. Acidosis can inhibit the myocardial contractility and potassium will move from inner cells to outer cell, which will worsen myocardium function.
7. bacterial endocarditis
With low immunity, chronic kidney failure patients experience frequent infection. Bacteria will come into blood circulation through arterio-venous fistula, triggering sepsis or bacterial endocarditis. In addition, virus infection can also lead to myocarditis or pericarditis. They all can cause heart insufficiency.
The above are causes of heart failure caused by kidney failure. If you still have any doubt, you can leave a message to kidneycares@hotmail.com or consult our online doctor directly.
Our Treatment Effect
High creatinine level is dangerous to a kidney patient
Move the mouse to enlarge the picture
If you also want to reduce your high creatinine level, please look at this patient's report. When he was just hospitalized in our hospital on Dec 11, 2018,
His creatinine:1028umol/L,
urea: 39.7mmol/L
UA : 513umol/L
After a period of our treatment,
his creatinine:331umol/L, urea:16.1mmol/L
UA :325umol/L on Jan 5, 2019.
His condition was getting better and better. You can also get better.
For a CKD patient, you can choose Chinese medicine treatments to control your condition. your creatinine level can be reduced radically, symptoms can be alleviated and more importantly, your renal function will be improved. In this way, you can stay away from end stage kidney disease and avoid dialysis.