What Other Body Systems Will Be affected By Kidney Failure
2015-01-18 09:35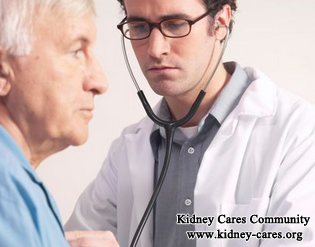 Kidney failure refers that it is a pathological state in which kidney function loses partly or completely. Kidney failure is divided into acute kidney failure and chronic kidney failure. In few cases, acute kidney failure can turn into chronic kidney failure. Here we will introduce symptoms of kidney failure.
1. digestive system
The signs of digestive system include poor appetite, nausea, vomiting and diarrhea. In severe cases, patients can experience gastrointestinal bleeding or azotemia.
2. cardiovascular system
Cardiovascular system problems are mainly caused by fluid-sodium retention. Patients in such circumstance will suffer from high blood pressure, heart failure, arrhythmia and pericarditis.
3. neurological symptoms
Neurological symptoms include drowsiness, uneasiness, cramp, coma, dysfunction of autonomic nerve like more sweat, dry skin, memory problem and bad mood, etc.
4. symptoms of blood system
Anemia will be worsened with the decline of kidney function and this is caused by reduced red blood cell production, extravascular hemolysis, hemodilution and hemorrhage of digestive tract. Hemorrhagic tendency is the result of decreased blood platelet, abnormal blood platelet function and disseminated intravascular coagulation (DIC).
Can kidney failure be cured? What is the best treatment for kidney failure? The greatest advantage of Chinese medicine treatment for kidney failure is to eliminate sufferings on patients and avoid side effects on kidneys.
Our Chinese medicine treatments include Micro-Chinese Medicine Osmotherapy, Medicated Bath, Foot Bath Therapy, Mai Kang Mixture, etc. These can help slow down the progression of kidney disease and repair injured kidneys without dialysis or kidney transplant.