How to Remove Potassium from Renal Patients
2015-01-13 16:56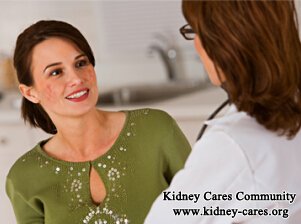 Hyperkalemia is a common complication of chronic kidney disease. It is also a cause of death for kidney patients. How to remove potassium for renal patients? Now let' have a look.
How does kidney disease cause high blood potassium level?
-Kidney is a blood detoxification organ. Healthy kidneys remove waste products from body so as to regulate electrolytes in the blood. When your kidneys go wrong, your kidneys can not remove the excess potassium from the blood, leading to hyperkalemia.
-When your kidney function is weakened, too much intake of food high in potassium can also lead to hyperkalemia.
-Some medications keep potassium in body, such as potassium-sparing diuretics, ACEI and ARBs. And some herbs can also increase your potassium levels, such as alfalfa, nettle and dandelion.
Hyperkalemia can cause many body malaise, such as weakness, a feeling of numbness, nausea, problems breathing, skipped heartbeats. Besides, it can cause heart problems so as to threaten your life. Therefore, importance should be attached to high blood potassium.
How to remove potassium from renal patients?
-If you are in end stage renal failure, you can take advantage of dialysis to remove potassium from body.
-Limit the intake of food high in potassium, such as bananas, avocados, oranges, artichoke, pumpkin, potassium, tomatoes, ice cream, chocolate, etc.
-Talk with the doctor to change the medication that maintain potassium in body.
-Some drugs can be used to treat your high potassium levels. For example, gluconate can reduce the effect that potassium has on your heart, and a resin by mouth can bind with potassium, allowing it to be removed from your body during your bowel movements.
The fundamental way to remove potassium is to repair the damaged kidneys and improve kidney function. Systemic treatment consisted of Micro-Chinese Medicine Osmotherapy, Medicated Bath, Mai Kang and decoction can help you cleanse the blood, suppress kidney inflammation and stop kidney fibrosis so as to recover your kidney function and lower blood potassium level. For more information, please contact online doctor.
Our Treatment Effect
High creatinine level is dangerous to a kidney patient
Move the mouse to enlarge the picture
If you also want to reduce your high creatinine level, please look at this patient's report. When he was just hospitalized in our hospital on Dec 11, 2018,
His creatinine:1028umol/L,
urea: 39.7mmol/L
UA : 513umol/L
After a period of our treatment,
his creatinine:331umol/L, urea:16.1mmol/L
UA :325umol/L on Jan 5, 2019.
His condition was getting better and better. You can also get better.
For a CKD patient, you can choose Chinese medicine treatments to control your condition. your creatinine level can be reduced radically, symptoms can be alleviated and more importantly, your renal function will be improved. In this way, you can stay away from end stage kidney disease and avoid dialysis.