Does Kidney Failure Cause Yellow Skin
2015-01-04 03:44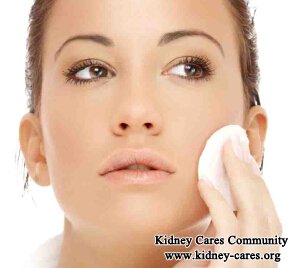 Some kidney patients complain that their skin becomes yellow and yellow. Does kidney failure cause yellow skin? Go on reading to learn more information.
Yellow skin may be associated with your kidney failure.
Diabetes is the leading cause of kidney failure. Carotenemia is a common complication of diabetes. It means that excess carotene in the blood stream, which can cause the skin to turn a pale yellow or red color.
In such case, you should limit the intake of food high in carotene, such as carrot, oranges, mango, spirulina, goji, broccoli, etc.
-Anemia
Healthy kidneys are responsible for secreting erythropoietin to stimulate bone marrows to make red blood cells. When your kidneys fail to work, there are less red blood cells so that your skin becomes pale or yellow.
In such case, you should inject EPO and take iron supplements to help you improve anemia.
-Malnutrition
Kidney failure patients are often required to follow a restricted diet, for example, protein restriction, sodium restriction, potassium restriction, fat restriction, etc. You should restrict their intake, but it does not mean you should avoid them. Sometimes the patients can not follow a correct diet so as to cause malnutrition. Malnutrition affects the qi and blood flowing in your body, leading to yellow skin.
In such case, you should talk with a dietitian, who can give you some personalized and professionalized guidance on your diet.
Besides, yellow skin may be associated with other organs, such as liver, spleen, stomach and lung. Therefore, when your skin becomes yellow, you should go to see the doctor and find the underlying causes so as to take treatment timely. If you still have any question about kidney failure and yellow skin, please feel free to contact online doctor or leave a message below.