How To Control High Potassium In Kidney Failure
2014-11-24 07:28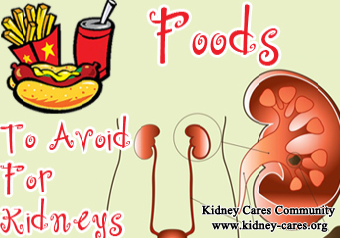 How do kidney failure patients control high potassium level? Some patients have high potassium in blood, but they do not know what causes this. Our expert will explain it in the following context.
1. Intake foods with high potassium
Improper diet and consuming food with high potassium. This is because the metabolic ability of kidneys in kidney failure cannot excrete excess potassium from the body, causing high potassium level.
To solve this problem, patients can limit the intake of high potassium, such as nori, mushroom, banana, oranges, potatoes, and dried radishes. On the contrary, people can intake some food with low potassium, like pumpkin, cucurbita pepo L, wax gourd, eggplant, celery and cabbage.
2. Kidneys remove less potassium from the body.
Kidneys remove less potassium from the body. This condition is often to be seen in kidney dysfunction associated with oliguria and anuria. Acute chronic kidney failure is the most common reason of high potassium level in blood.
Chronic kidney failure patients should insist on regular and effective hemodialysis. The times of dialysis can be 2-3 times per week according to their own medical condition so as to correct acidosis timely. However, dialysis can not alleviate high potassium from the root. To solve it from the root, we need to protect residual kidney function and repair kidney intrinsic cells. The most effective way is to combine western medicines and Chinese medicines together.
3. Certain medications
Angiotensin converting enzyme inhibitors (ACE inhibitors) and angiotensin receptor blockers can cause high potassium in blood. Change the medicines and use other medications to lower high blood pressure.
4. Infection
You should choose antibiotics carefully and control infection timely.
If you have any doubt, you can email to kidneycares@hotmail.com or consult the online doctor directly.