What Is The Manifestation Of Malnutrition Of Kidney Failure
2014-11-16 02:58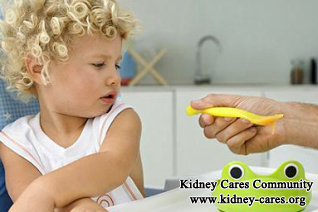 Protein energy malnutrition of chronic kidney failure refers that due to deficient protein intake, increased body requirement or loss of nutrients, energy and protein supply at this condition cannot meet the demand of body metabolism, causing nutrition deficient state. Its main manifestation includes body weight loss, muscle atrophy and reduced subcutaneous fat. Well, what factors will led to malnutrition in chronic renal failure?
Many factors can lead to protein energy malnutrition and read the following article to find the answer.
1. Anorexia
Small molecule toxins such as methylguanidine and polyamine can lead to vomiting, nausea and anorexia as well as other digestive tract symptoms. Leptin in chronic renal failure patients will be increased. High level of leptin will cause poor appetite and less intake. In this case, energy consumption will be increased.
2. Metabolism of protein synthesis decreases and catabolism increases
Metabolic acidosis, micro-inflammatory state, endocrine disorders, insulin resistance, abnormal insulin-like growth factor and elevated parathyroid hormone all can lead to decreased metabolism of protein synthesis and increased catabolism.
3. Malnutrition-inflammation-syndrome of atherosclerosis
Malnutrition is an independent risk factor of increasing rate of morbidity and death rate for dialysis patients.
The above is the manifestation of malnutrition in kidney failure. Although it is only one aspect of kidney failure symptom, it is also required timely treatment.
We treat malnutrition from the root. That is to say, we start from repairing damaged kidneys and improving renal function with Chinese medicines. This is because Chinese medicine has the following medical values:
1. Prevent kidney inflammation and infection
2. Expand blood vessels
3. Promote blood circulation
4. Supply necessary nutrients
5. Degrade fibrosis
After a period of treatment, malnutrition will be treated effectively.
Due to limited space here, we cannot list all the information here. If you want to know more information about kidney failure, you can leave us a message to kidneycares@hotmail.com or consult our online doctor directly.