Why Do Kidney Failure Patients Have Metabolic Disorder
2014-10-18 01:58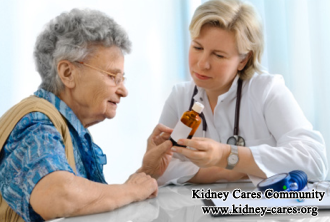 In the early stage of chronic kidney failure, concentration dilution function of kidney tubules and glomerular filtration rate (GFR) decrease but do not decline seriously. With the progression of kidney disease, kidney nephrons become less and GFR has a further decline. This will affect water, electrolytes and acid-based balance. A series of metabolic disorders occur.
1. Water metabolic disorder
Since the renal tubular concentration function lost, it leads to polyuria, which makes blood volume and renal blood flow decline. Renal tissues will have further damage due to renal ischemia. On the contrary, because of declined filtration rate and low function of excreting fluid, when water intake surpasses its discharging ability, water cannot be removed out. In this condition, edema will occur. Edema will in turn affect renal blood flow and aggravate kidney damage.
2. Sodium metabolic disorder
Since effective renal nephrons become less and kidney's ability of retaining sodium is damaged, if sodium intake is deficient, which will lead to the insufficiency of sodium in the body. The causes of low sodium in clinical include: renal tubular reabsorb less sodium; osmotic diuresis increases sodium loss; sodium loss from a long term of vomiting, nausea and diarrhea; limit sodium intake; diuretic application leading to hyponatremia. In chronic renal failure, because kidneys lose its regulating ability, less sodium will be discharged into urine. At this time, if the patients intake too much sodium, it is likely to cause sodium retention. In severe case, edema and high blood pressure can induce heart failure.
3. Potassium metabolic disorder
In uremia, kidney's ability of balancing potassium increasingly decline. Many factors can lead to high levels of potassium, including acidosis, trauma, infection, surgery, adrenal cortical hormone application, foods with rich potassium and medications with potassium, etc. High potassium can lead to sudden cardiac arrest.
4. Metabolic acidosis
Metabolic acidosis is also very common in chronic kidney failure. The reason of metabolic acidosis is that the renal tubular discharges too much sodium and bicarbonate ions.
5. Magnesium retention
There is an obvious decline in glomerular filtration rate, so there is a magnesium decline in urine. Thus, magnesium in blood will be elevated. Besides, hypermagnesemia can be a result of foods with high magnesium, medication with high magnesium or high magnesium in dialysate.