How Does Kidney Failure Affect Your Metabolism
2014-09-04 07:20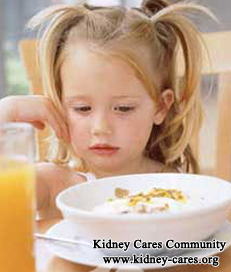 How does kidney failure affect your metabolism? Kidney failure is a serious illness and it will lead to the disorder of metabolism. It is very harmful for your body health. Well then what are symptoms of metabolism disorder?
1. Hypocalcemia and hyperphosphatemia
When kidney failure occurs, active vitamin D3 and calcium absorption coming from intestinal tract decreases so hypocalcemia occurs. However, when sodium bicarbonate is applied to regulate acidosis, it may lead to osteocalcin, thus causing tetany. Diseased kidneys can not excrete excessive phosphorus so hyperphosphatemia presents. Hyperphosphatemia will elevate the product of phosphorus and calcium. Hypocalcemia increases the PTH secretion. Renal bone and mobile calcification in this condition occur. People are prone to have bone problem like bone fracture.
2. Hyperkalemia and hypokalaemia
Chronic kidney failure patients have oliguria and it excretes less potassium from the body. Body metabolism increase, metabolism acidosis and potassium moving to cells outside, diuretics or angiotensin converse enzyme inhibitor (ACEI) for removing potassium can lead to hyperkalemia. Patients will have symptoms like drowsiness, severe arrhythmia and even cardiac arrest. Hypokalaemia occurs when people have less food intake, insufficient potassium, vomiting, nausea, diarrhea and long time of diuretics for excreting potassium. This symptom can be alleviated by diet management.
3. Hyponatremia and hypernatronemia
Due to vomiting and diarrhea, it leads to much sodium loss. In addition, the renal tubular reabsorption ability to sodium declines and then hyponatremia occurs. Symptoms of hyponatremia include fatigue and anorexia. In severe, coma may occur. If patients intake too much sodium, water-sodium retention occurs. Patients in this case may have high blood pressure, swelling and cardiac failure. Therefore, in daily life, foods with high sodium should be taken seriously.
4. Protein metabolic disorder
Protein metabolism will generate nitrogen wastes. Damaged kidneys can not excrete these wastes from the body. Then they will accumulate in the body. So blood urea nitrogen will increase. Therefore, in the treatment of uremia, limited protein intake will be followed. Patients with malnutrition take long time of hemodialysis, and the protein intake can be relatively higher.
5. Abnormal fat metabolism
Most dialysis patients have elevated triglyceride and free fatty acids in blood, and normal levels of blood cholesterol and phospholipid.
I hope the above information is helpful for you. If you happen to be a kidney failure patient, you should have a timely treatment so as to avoid delaying your illness condition.