How To Detect Kidney Failure Symptoms
2014-07-24 06:53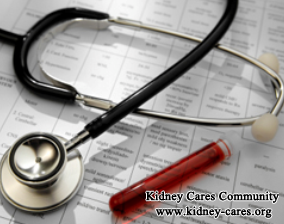 Kidney failure symptoms can be recognized by persons who are alter and aware of the possible signs. Because kidney failure is a gradual loss of ability to remove fluids and wastes over years, it can be a great help to spot symptoms early. Well then, how to spot renal failure symptoms?
1. Blood test
If you suspect whether you are in kidney failure or not, you can take blood test and initial stages of renal failure or kidney failure can show up in your blood work. It may be not conclusive, but will lead to other tests which will confirm or disconfirm the diagnosis.
2. Signs of anemia
Fatigue, weakness, paleness of skin color, shortness of breath in exercise or other signs of anemia may be kidney failure. Of course, these signs can also be related to other conditions, so you should do test to discover the cause. With kidney failure, wastes will stay in the blood and there will be difficult to produce enough red blood cells, thereby reducing oxygen carrying capability. In this condition, signs of anemia will present.
3. Itching skin
If kidney failure symptoms go unnoticed, wasteful substances will build up in your arteries and veins, which causes your skin to itch and become irritated. If you have consistently itching skin, you should see a kidney expert.
4. Swelling
Renal failure is an inability to drain fluids from the body, and it may cause swelling or edema in the ankles, hands, or any other part of your body. If you have unexplained swelling, tell your doctor as it may or may not be a sign of kidney failure.
5. Urine changes
If your urine is foamier than normal, darker or lighter than normal, it may be a sign of a kidney problem. Also, you may experience frequent urination.
If you suspect you might have symptoms of kidney failure, see your physician immediately or you can tell your conditions to our online experts. Our experts will tell you whether you have renal failure or not according to your description.