Big Stomach And Kidney Failure
2014-07-17 07:06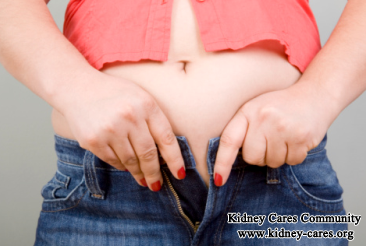 Kidney failure can cause a series of symptoms. Is big stomach associated with kidney failure? Kidney is an important organ which is located in the abdominal cavity, so when kidneys are damaged, we may experience big stomach. Or our stomach looks like bloating.
What causes big stomach in kidney failure?
Fluid retention
Fluid retention is a common symptom of kidney disease. In the early stage, swelling usually appears in eyelids, face and lower limbs. With the deterioration, kidney disease may develop to kidney failure. In this condition, swelling may spread to the whole body. When swelling accumulates inside the enterocoelia, your stomach just looks like bloating. Patients will experience difficulty breath and shortness of breath.
Polycystic kidney
Bloating or big stomach in polycystic kidneys is enlarged kidney cysts. Polycystic kidney disease is characterized by numerous fluid-filled cysts in the kidneys. The cysts keep enlarge persistently and may cause pressure against the adjacent organs. If the stomach is affected, you may experience bloating stomach. In addition, swelling is also a symptom in polycystic kidney. As we mentioned above, swelling or fluid retention can also lead to bloating or big stomach.
Constipation
Constipation due to lack of exercise, low fluid intake or insufficient fiber in the diet is also suffered by kidney failure patients. Patients with constipation often experience the feeling of an overly full bowel as well as bloating. What's more, constipation may also be a side effect of a number of medications. Thus, bloating stomach also occurs.
In summary, kidney failure can lead to big stomach. The treatment for big stomach in kidney failure should focus on shrinking kidneys cysts and improving kidney function. As long as cysts are shrunk and kidney function is improved, big stomach can be relieved effectively.