Is High Uric Acid A Sign Of Kidney Failure
2014-05-23 07:04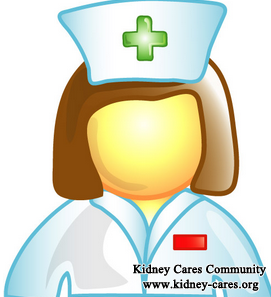 Some patients with kidney failure are very prone to high uric acid. Then some may wonder if high uric acid is a sign of kidney failure. Here we will make an explanation for you, hoping helpful and useful.
Excessive uric acid in body is removed from body by kidney function through urine. So, if kidney function has something wrong, uric acid can build up in body, leading to high uric acid. For patients with kidney failure, kidney can not eliminate wastes and toxins from body, thus, uric acid can not also be removed from body through urine, resulting in high uric acid.
For healthy people, normal range of uric acid level in male is 149-416umol/L and uric aicd in female is 89-357umol/L. If you have higher uric acid level than the normal range in the long term, your kidney function must be impaired. If not controlled well, kidney failure can be caused finally. Then patients with high uric acid must get timely treatment.
As a consequent, we can know that just as creatinine level is used as a indicator of kidney function, uric acid level can also be used to see how seriously kidney function decreases.
Then how to treat high uric acid level effectively?
Firstly, patients with high uric acid should avoid food containing high uric acid, such as animal offals, broth, peas, lentils, alcohol, tobacco, strong tea, coffee, etc.
Secondly, they need to recover kidney function, making uric acid eliminated from body through urine. Chinese medicines can be the best choice to recover kidney function. Because it can prevent kidney inflammation, promote blood circulation, expand blood vessels, repair kidney damage and alleviate symptoms of kidney failure.
In a word, patients with high uric acid should have a try of Chinese medicines to lower high uric acid. If you have any question, or have any problems, you can contact us freely any time.