Can Proteinuria Be Caused By Kidney Failure Patients Drinking Soda
2014-05-11 02:20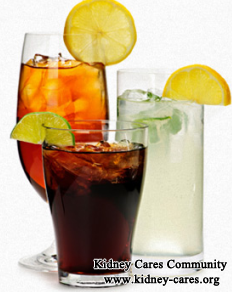 Can drinking too much soda cause proteinuria? Studies have linked drinking soda to a increased risk of kidney damage. When kidneys are damaged, protein in urine may occur, which is a common symptom of kidney disease. In kidney failure, proteinuria may become worse.
How does too much soda cause kidney dysfunction?
In one study, it found that people who drank more than two sodas a day had more protein in their urine, a major mark of kidney dysfunction. Proteinuria is considered an early, but reversible, marker of kidney damage. Another study found that moderate consumption of fructose sugar in soda drinks increases the kidneys' sensitivities to angiotensin II, a protein that regulates salt balance. The increased sensitivity causes more salt reabsorption by cells in the kidneys. This may be a reason why soda consumption has been linked to diabetes, high blood pressure and kidney failure. In this case, Diabetes can impair the normal functions of the kidneys and thereby increase the level of protein in the urine. As for high blood pressure, it is a leading cause of kidney failure. Hypertension damages the blood vessels of the body, including the blood vessels of the kidneys. This will impair the filtering capacity of the kidneys and cause proteinuria.
In a word, too soda consumption leads to high blood pressure, diabetes and kidney failure, thus causing protein in urine. In such a situation, treatment should depend on the underlying health conditions. If your diabetes is the cause of proteinuria, then your doctor should prescribe some diabetes medication to control the level of blood sugar. For high blood pressure, you should lower your blood pressure. Generally speaking, soda is bad for body health and even healthy people are at a risk for kidney disease.