How Would Excretory System Failure Affect Digestive System
2014-04-15 02:30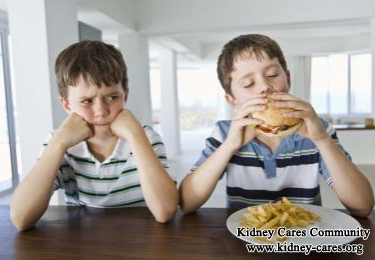 What happens if excretory system fails? The excretory system serves the body by maintain fluid and eliminating waste products. There are many diseases that affect the excretory system. Kidneys can be affected by nephritis or kidney stones. Here we mainly talk about diseased kidneys result in excretory system failure and then affect digestive system.
How are kidneys damaged or injured?
There are many factors that can cause kidneys not to work properly. With our age, kidney function decreases. Also many diseases can affect the kidneys. These can be diseases you are born with like PKD or develop sometime during your life such as glomerulonephritis. Furthermore, diabetes and high blood pressure are two common diseases. Besides, kidneys can become damaged if they are not getting good blood flow. This can happen if you become dehydrated or seriously ill. Other things leading to kidney damage like kidney stones, urinary tract infections and medications or drugs.
Kidney is one of the excretory system and responsible for excreting wastes and maintaining fluid in the body. Once kidneys are impaired and in a long time have not accepted effective treatments, kidney function may be fully lost. In this case, excretory system of kidneys fails. Also many body organs or systems can be affected. Digestive system is just one of the systems which is affected by failed excretory system.
How does excretory system failure affect digestive system?
Blood travels to the kidneys to be filtered. The kidneys reabsorb nutrients and filter out toxins and other harmful products from the blood. As mentioned above, if the kidneys are not functioning at full capacity, the toxins that come from the digestive system cannot be filtered and remain in the body or are recirculated into the blood. Wastes like creatinine and blood urea nitrogen will stimulate gastrointestinal tract and thus cause a series of digestive problems like nausea, vomiting, poor appetite and so on. In addition, kidney failure patients with digestive system are also at a higher risk for many other health issues like heart failure, blood disease, respiratory problems, and neurological problems, etc.
There is no cure for kidney failure, but there are still some remedies to help you improve your kidney function, like Micro-Chinese Medicine Osmotherapy, Immunotherapy, Medicated Bath, Foot Bath, Acupuncture and Tai Chi and so on. It is imperative for you to improve your kidney function to alleviate digestive system symptoms.