Can Kidney Failure Cause Digestive Problems
2014-03-27 13:35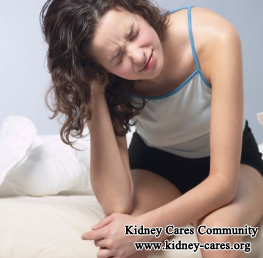 Digestive problems are known to commonly occur in patients with kidney failure or renal failure. And digestive problems may affect patients' appetite and worsen their conditions. Therefore, it is necessary for kidney failure patients to learn how renal failure causes digestive problems, because it is helpful for postponing the progression of kidney failure.
Patients with digestive problems often present with poor appetite, nausea, vomiting and poor taste in mouth and so on. All these are due to accumulation of wastes which can not be discharged by our kidneys properly and timely. The wastes include blood urea nitrogen and creatinine as well as other toxins.
Urea nitrogen is the product of protein and normally it will be discharged from the body by kidneys. Nevertheless, kidney failure means kidney function has been severely damage and its filtering ability is also badly damaged. Thus, this will lead to accumulation of urea nitrogen in the blood and high blood urea nitrogen(BUN) level. In this case, urea nitrogen stimulates gastrointestinal tract and thus cause various digestive problems like nausea, vomiting, poor appetite and so on.
Apart from urea nitrogen, many other wastes and toxins cannot be filtered out of the body due to kidney insufficiency, either. These toxins and wastes will flow with blood circulation to any part of our body. Thereby, kidney failure patients with digestive problems also tend to experience other health problems like heart failure, blood disease, respiratory problems and neurological problems, etc.
Reducing high BUN level and discharge wastes is one way to relieve digestive problems. Besides, a radical remedy is to repair damaged kidney and improve kidney function. With improved kidney function, wastes and toxins are able to be secreted out of your body and thus digestive problems in kidney failure patients will be dealt with relatively.