Why Does Kidney Failure Have A Higher Risk Of Cardiovascular Disease
2014-03-12 16:57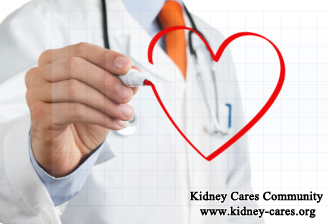 There is a close relationship between kidney failure and cardiovascular disease. This is because kidney failure will create certain imbalances in the body. These imbalances, if left untreated, will affect the blood vessels and the heart. Then what are the risk factors for cardiovascular disease?
What risk factors contribute to cardiovascular disease?
1. High blood pressure
High blood pressure is able to enlarge the heart and weaken the heart muscle. Anemia can also cause a similar effect, leading to fluid overload. Early treatment of high blood pressure and anemia helps prevent such damages occurring. Besides, dialysis patients should pay attention to fluid intake, which is helpful for reducing damages on the heart, as the heart will not in this case have to pump extra volumes of fluid at high pressures around the body.
2. Imbalances of phosphorus and calcium level
Phosphorus and calcium level imbalance can not only cause weakness and pain in your bones but also lead to calcification of blood vessel walls, as well as heart valves.
3. High cholesterol
High cholesterol leads to narrowing of blood vessels.
4. Smoking
Smoking causes damages to blood vessels, the heart and the lungs. Thus, smoking should always be avoided.
5. Diabetes
Diabetes is the cause of renal failure in about 25% of patients on dialysis. Apart from damages to kidneys, diabetes also damages blood vessels and heart. People with diabetes should early and careful monitoring because they are prone to cardiovascular disease. Take early detection of microalbuminuria and early treatment is able to prevent such damage.
The above are risk factors of cardiovascular disease. Learning these factors help you take early treatment to reduce the risk for cardiovascular disease. The early treatment includes blood pressure pills, diet management and fluid guidelines, exercise and no smoking. As for the detailed treatment, you can send your specific question to kidneycares@hotmail.com and we will reply you within 24 hours.