Pulmonary Edema And Difficult Breathing in Renal Failure
2013-09-17 10:53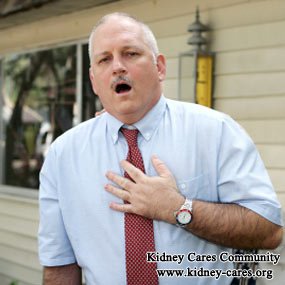 Renal failure is a condition in which the kidneys fail to function properly.A myriad of symptoms will appear.Pulmonary edema and difficult breathing are commonly seen in renal failure.
Causes of pulmonary edema and difficult breathing in renal failure
Pulmonary edema results from retention of fluid in kidneys.The most important renal function is to filter extra fluid from body. However,in renal failure,the kidneys fail to work properly.As a result,high levels of fluid will build up in body.In serious case, the lung even can be flooded with fluid,thus resulting in pulmonary edema.This condition can cause fluid to fill the alveoli instead of air, preventing oxygen from being absorbed into your bloodstream.As a result,the patients with renal failure may experience difficult breathing.
Pulmonary edema is a life-threatening condition that can be particularly to manage in patients with Kidney Failure. Inappropriate management of edema can increase the risk to the patients,including the risk of death.
Treatment for pulmonary edema and difficult breathing
If the patients with renal failure have significant fluid overload and/or pulmonary edema,the patients can take the following tips to treat it.
*Stop all iv fluid and restrict oral fluid intake
*Use diuretics to increase the urine output.Some herbal medicines also can increase the urine output.
*If the patients are on Dialysis,the patients should increase the treatments.
The above tips can relieve pulmonary edema and difficult breathing in renal failure.However,as pulmonary edema results from reduced renal function,the patients should have treatment to treat kidney as a whole.If the kidney function can be improved,the kidneys will be able to work more efficiently to filter out fluid from body.
Blood Pollution Therapy is the recommended treatment for renal failure patients. It can purify the blood and help the body regain its self-healing ability.Once the kidney tissues are regenerated, the kidneys will be able to work better. Therefore, the pulmonary edema will be controlled completely and fundamentally.