Bad Taste in Mouth Can Be a Symptom of Kidney Failure
2012-09-22 15:57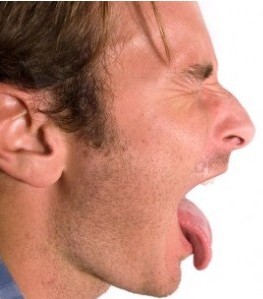 You may suffer from bad tastes in the mouth if you are living with kidney failure. Many patients describe the taste as drinking iron. It is a bothersome symptom as it always makes foods taste bad. Although bad taste in mouth is a spell of kidney failure, not everyone with this strange taste is definitely suffering from kidney problem.
In case of kidney failure, bad tastes always occur as a consequence of waste build up in the blood. We know kidneys take charge of discharging wastes produced by our body. When there is kidney problem, renal excretion function decreases. Under such a condition, wastes build up in the blood, leading to the occurrence of bad taste in mouth. Also, aside from this symptom, kidney failure also results in a bad breath, nausea, vomiting and poor appetite and so on.
In most of the cases of kidney failure, bad taste in mouth is caused by building up of wastes in blood, but in some cases, this symptom may appear because of medications. Common medicines that can cause this condition include some antibiotics, vitamins, and antidepressants, medicines used to treat high blood pressure, rheumatoid arthritis and kidney stones.
With bad taste in mouth, firstly you need to find out whether it occurs because of kidney problem. If unfortunately yes, treating kidney disease will be your best method to deal with this problem. Also, if you feel it is too terrible to bear, you can limit protein intake to alleviate it, because bad taste in mouth more easily when urea nitrogen is high. Urea nitrogen is the end produce of protein and through reducing protein intake, generation of urea nitrogen reduces as well. Also, bad taste in mouth remits at the same time. Since bad taste occurs when there is high levels of urea nitrogen, you also can adopt dialysis to remit it. Lastly, no matter you choose to do dialysis or not, you need to pay attention to mouth health.
As a symptom of kidney failure, bad taste in mouth is very bothersome and if you are lucky enough to have no this symptom at present, stopping kidney disease immediately will help you to prevent it effectively.
Get free online analysis for your illness condition here. Choose any of the following tools to start instant communication with our experts.
Leave Message
Leave your problem to us, we are here to help you with free charge!