How To Lose Weight After Kidney Transplant
2015-12-10 08:14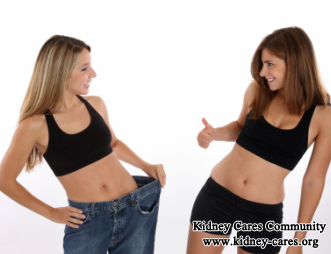 Is there a safe way for managing overweight after kidney transplant? Most patients after kidney transplant are easy to gain a lot of weight specially and it is very difficult to lose that weight even with diet and exercise. Well, what is the best way to lose weight?
First, why patients are more likely to gain weight after kidney transplant?
Weight gain after kidney transplant can happen for many reasons.
Patients who once needed many diet restrictions can now eat a greater variety of foods. They also have a better appetite, which is a positive sign of good health.
Some medications can make it easier to gain weight, and may also increase your appetite too much.
Weight gain in turn can lead to diabetes and heart disease. Thus, it is important to manage weight after kidney transplant.
Second, how to lose weight after kidney transplant?
1. Food modification
You need to limit your portions, follow a healthy eating pattern and do not skip meals and do not get stuffed.
Avoid processed foods and drinks high in fat, sugar and sodium.
Stay well-hydrated with water, in an amount recommended by your transplant center.
2. Do regular exercise
Regular exercise offers many benefits to kidney transplant patients, above and beyond weight control. A cardio workout can improve circulation, strengthen bones, boost energy levels and improve muscle tone. It may be beneficial to an exercise plan consisting of 20 to 30 minutes of cardiovascular exercise three to four times a week. However, do not take exercise without your doctor's permission. Always talk to your doctor before undertaking an exercise plan.
If you wan to get your individualized diet plan, you have to send your medical reports to kidneycares@hotmail.com. After analyzing your condition, our doctor will give you an answer.