What Is The life Expectancy of Kidney Failure Patients
2015-09-17 01:55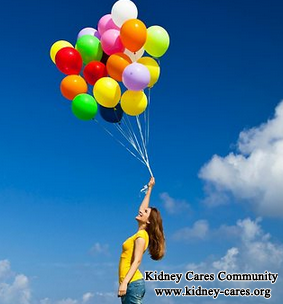 Kidney failure is the 5 stage of chronic kidney diseases and it means the kidneys start to lose the ability to remove out the toxic substances and extra fluid out of the bodies.The accumulation of toxic substances and wastes products will threat the patients' life.Dialysis is commonly used to eliminate the toxic substances and extra fluid out of bodies and help patients to sustain life,but dialysis is just a replacement of kidneys to move out the toxic substances and waste products.When the patients start to dialysis,the kidney function is still losing.So dialysis is not the basic way for the patients to lengthen the life.Dialysis can lengthen the patients' life,but according to a statistic, 25 %of the patients with the disease die after one year, and 60% die after 5years. About 20 % of the patients die after they stop dialysis.The real life depends on the specific condition of the patients.So, it is important for the patients to repair the damaged cells and prevent the damaged kidneys affecting the healthy kidneys.
Some early signs may be neglected and the best period for treatment may be missed,therefore it is very necessary and important for end stage patients to have close check of their vital signs such as,blood pressure,blood sugar, blood lipid, electrolyte level,creatinine and BUN.Routine urine test and blood test should be done regularly and in case of some abnormalities,further test and examinations should be done.
Renal failure, especially the final stage is often associated with many complications and some common ones, including,heart failure,renal hypertension,hemorrhage,renal anemia,bone diseases, electrolyte disorder and lowered immunity.Among all the complications,cardiovascular complications such as heart failure is the most dangerous,therefore patients should pay more attention to signs and symptoms in other organs and systems especially for those that have pre-existing heart disease.