Can I Ride Motorcycles After Kidney Transplant
2015-03-03 01:38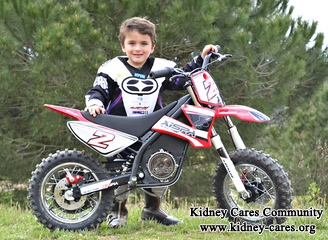 Anxious to resume activities following kidney transplant, many patients inquire about the timeline for their recovery. Can people ride motorcycles after transplant? The following gives you the answer.
Generally speaking, a kidney transplant patient can drive a bike, aeroplane, tractor, car, whatever they like. There are no restrictions just because you only have one kidney, even if it is a transplanted one. You need to be careful of contact sports so a physical injury does not happen to it. But even then you can get protective belts to wear.
Renal experts recommend that patients begin light exercise immediately after kidney transplant like walking and lots of it. Although patients may not be in the best physical shape because of previous kidney failure, they should push themselves even if the exercise is tiring. Riding a stationary bike offers a good source of exercise and can be started several weeks after transplant. However, any new activity should be started slowly. If you are overweight, your doctor will encourage you to lose weight and become more active.
The timeline varies by individual. Some patients actually ride earlier if it involves low stress and little physical activity while some need more time. You must ask your doctor before starting any activity. You can also email to kidneycares@hotmail.com attached with your medical conditions and our renal experts will reply you as soon as possible.