How To Protect Your Kidneys From Progressing Kidney Failure
2014-12-14 06:46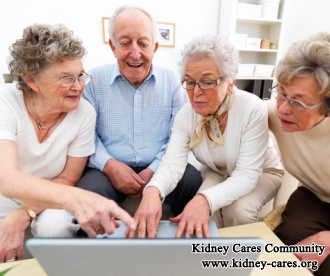 Statistics show that 10% people of the world's population are faced with various kidney disease while less than 1% people know they have kidney disease. Compared with other diseases, the symptoms of chronic kidney disease (CKD) is not obvious. During an attack of the disease, patients have no obvious symptoms. Uremia has occurred when symptoms present. Why did that happen? What can we do before disease develop into kidney failure?
Experts introduce that daily life need to be reasonable to prevent the occurrence of kidney failure.
1. take treatment for various primary kidney disease
Primary kidney disease such as acute and chronic glomerular nephritis, lupus nephritis, purpura nephritis and so on, causing damages on kidneys, should be treated positively to avoid the occurrence of chronic kidney failure.
2. avoid some factors causing further kidney damage
You should avoid some nephrotoxic drugs, severe infection, dehydration, urinary obstruction and trauma and other factors which can aggravate kidney disease and deteriorate kidney function as well as promote the occurrence of kidney failure.
3. a proper diet
In daily life, you should follow a reasonable diet including low protein, low phosphorus and low fat diet. A proper diet plays an important role in protecting kidney function. This has been proven by clinical experiments. To prevent kidney failure, when serum creatinine amounts to 159.1umol/L, you should limit the intake of protein.
4. angiotensin converting enzyme inhibitor
The application of angiotensin converting enzyme inhibitor (ACER) can not only control high blood pressure, but also correct hyperperfusion and hyperfiltration state of glomerular. This has the function of delaying kidney failure.
5. repair damaged kidney tissues and improve kidney function
in our hospital, we have a newest and systematic Chinese herbal medicines including medicated bath, foot bath, enema therapy, Micro-Chinese Medicine Osmotherapy and Mai Kang Mixture, etc. we may combine several remedies together to repair impaired kidney tissues and improve renal function. This is helpful to delay the coming of kidney failure.
If you have any question, please feel free to leave us a message to kidneycares@hotmail.com or chat with our online doctor directly.