Should I Be A Vegetarian with Kidney Failure
2014-05-17 08:29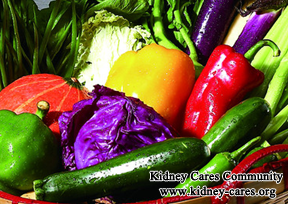 For patients with kidney failure, they should have pay attention to diet in daily life very much. As much creatinine is found in meat like chicken or pig. Then some patients with kidney failure wonder if it means that they must be vegetarian in daily life. Now please see the below:
Firstly, see what diet they need to have in daily life.
-low protein
-low phosphorus
-low potassium
-low salt or sodium
-water intake. If edema is very serious, water must be limited very strictly.
As is known that, meat always have much protein, so it is not suggested to eat meat in daily life. And many vitamins and minerals are in vegetables and fruits, which can be very beneficial for patients with kidney failure. So they are recommended to eat more these food in daily life.
However, they can eat some high quality protein food in daily life, which is very helpful for them. Fish contains much high quality protein, which is very suggested to eat for patients with kidney failure.
As a consequent, we can know that patients with kidney failure do not have to be a vegetarian in daily life, and they can eat some meat which is beneficial to them.
Secondly, patients with kidney failure should choose right vegetables or fruits to eat.
Because some fruits and vegetables contain high potassium, phosphorus, which can put more burdens on kidney and worsen kidney function.
If you want to know which kinds of fruits or vegetables you should eat, please be very free to contact us any time. More information about kidney failure or any other information is all convenient. Leave a message, talk with our online doctors or email us.