What Should ESRD People Eat
2016-05-19 02:24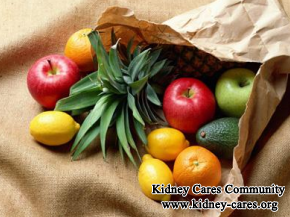 For ESRD patients, dialysis is always an option to help replace kidney to filter the blood, but dialysis can not work as well as a real kidney. Patients with ESRD should have a strict diet in life, which can be helpful for slowing down kidney disease by improving kidney. The below should be followed for patients with ESRD.
1. potassium
Having too little or too much potassium can cause muscle cramps, weakness and irregular heartbeat. Having too much potassium can cause a heart attack. For ESRD, kidney function is very low, which has a hard time removing potassium from body, leading to much potassium in body. Hence, low potassium is needed in diet or meals.
2. phosphorus
Just like potassium, phosphorus should be limited in daily diet, which can be helpful for improving kidney condition. Much phosphorus in body can cause skin problems for patients. Having too much phosphorus is called hyperphosphatemia. This can lead to bone disease, which causes weak bones that break easily.
3. fluids
Too much fluid in your body can cause high blood pressure, swelling, trouble breathing and heart failure. Having extra fluid in your blood can also make your dialysis treatments more difficult. Limiting fluids or water is very important and necessary for dialysis patients or ESRD patients.
4. sodium
Sodium should be limited very strictly in life, which can cause high blood pressure or heart disease, swelling. Salt should be limited in daily diet.
In addition to dialysis, Chinese medicine is a good option for ESRD patients, which can improve kidney well to recover kidney function effectively, disease can be controlled to prevent deterioration. If you have any question or need any help, leave a message for us or contact our online doctors anytime, reply will be given for you very soon.