What Are Good Foods For Kidney Dialysis Patients
2015-06-15 07:40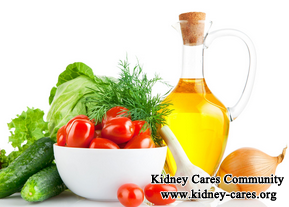 More and more chronic kidney failure patients are undergoing dialysis. During the process of dialysis, dialysis patients adjust the diet which plays an important role in prolonging the life expectancy and improving life quality.
With chronic kidney failure, excretory organs and endocrine organs are disordered, and water and electrolyte lose balance. In this condition, they cannot metabolize normally and expel toxins. In addition, kidneys are also important organs to regulate potassium, sodium and phosphorus.
I am a uremia patients and have undergone peritoneal dialysis for 6 years. Within 6 years, in addition to regular dialysis, I know proper diet is also important. The following are my personal opinions:
1. Increase the intake of protein especially high quality protein
Protein intake per day should be over 1g of per kilogram of body weight so as to avoid malnutrition. Eat less plant protein since it contains too much non-essential amino acids such as bean products, corn and flour.
2. High calories and high carbohydrate intake
Dialysis patients should intake enough calories every day which should not less than 2000-3000 kilocalorie. The main source is from sugar and fat.
3. Enough vitamin intake
Due to poor appetite, patients intake less vitamin. In addition, kidney failure will make water soluble vitamin transformed . Therefore, patients need to consume vitamin such as vitamin B and vitamin C. Eat more fresh vegetables, fruits and eat less high potassium vegetables and fruits like potatoes, bananas, and oranges. Besides, you also need to supplement vitamin D. Since calcium, phosphorus and bone's metabolic function present disorder, active vitamin D should be supplemented.
4. Keep electrolyte balance
Since kidneys cannot excrete excess calcium, phosphorus, potassium and other electrolyte as they should do, toxic symptoms are easy to be caused. Dialysis is needed to expel excess electrolyte in the body. Therefore, dialysis diet should be less sodium, potassium and chlorine.
To sum up, diet regulation in dialysis is significant in stabilizing medical condition and prolong life expectancy. Every patient and family member should pay attention to it.