Health Benefits Of Rambutan On Kidney Failure Patients
2014-12-05 05:53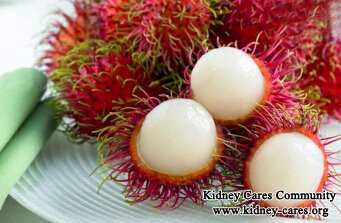 Rambutan has several nutrition which are good for body health and several of them are fiber, vitamin C, vitamin A, vitamin B complex, magnesium, iron, potassium, sodium and other nutrients. And kidney failure patients can get health benefits from rambutan. Well, what are the health benefits of rambutan?
Kidney failure patients can get the following health benefits from rambutan:
1. Treat ailments
Rambutan is a traditional medicine and it is used in a number of treatments including diabetes, hypertension and various other ailments. Diabetes and high blood pressure are two leading cause of kidney failure so if you have had kidney failure or have risk factors for kidney failure, diabetes and high blood pressure both need to be get controlled.
2. Remove wastes from kidney
Phosphorus in rambutan helps to remove the waste in kidneys and is essential for the development, repair, and maintenance of tissues and body cells. In addition, calcium high in rambutan which works together with phosphorus to strengthen bones.
3. Iron is high in rambutan
Rambutan is high source of iron which helps to correct the amount of oxygen in the body which relieves dizziness and fatigue due to anemia, an illness caused by iron deficiency.
Although rambutan has the above health benefits for kidney failure patients, patients also need to be very careful when they eat rambutan. For example, if you have phosphorus level in blood, you should not eat too much or avoid rambutan so as not to aggravate itchy skin and bone problem. If you have any question, you can leave us a message to kidneycares@hotmail.com or consult our online doctor directly.