What Effect Does Alcohol Consumption Play In Progressive Kidney Failure
2014-11-06 01:17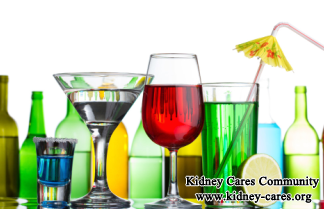 Does alcohol affect the progression of kidney failure? Alcohol consumption can be a slippery slope. Moderate drinking can offer some health benefits. But heavy drinking can have serious consequences. The following will provide you detailed information of alcohol use on kidney failure.
Drinking alcohol in moderation may offer some health benefits, especially for your heart. On the other hand, alcohol overtaking may increase your risk of health problems and damage your heart.
Health benefits of moderate alcohol use
Reduce your risk of developing and dying from heart disease
Reduce the risk of ischemic stroke
Decrease your risk of diabetes
Heart disease and kidney failure
People with kidney failure are more likely to have heart disease than those who do not have kidney disease. Heart disease is more common in people with even mild to moderate kidney disease. The cause of death in people with kidney failure is most often heart disease. Besides, kidney defects are common among people with heart failure and are associated with an increased risk of death. The results of studies conducted on hundreds of thousands of men and women from several countries and continents have shown that alcohol consumption reduces death from heart and a host of other aliments.
Can kidney failure patients drink alcohol?
The answer is no. This is because alcohol has the following harms on kidney failure patients.
Alcohol can disturb nitrogen balance in the body, increase protein metabolism, make blood urea nitrogen level to rise and increase burdens to the kidneys.
Overtaking alcohol can damage various organs and system
Long term use of alcohol will worsen heart disease and speed up kidney disease into kidney failure.
More than 90% alcohol we drink is metabolized in the liver. Too much alcohol can cause necrosis of liver cells, liver fibrosis and cirrhosis.
Moderate alcohol is beneficial for high blood pressure, diabetes, kidney stones, digestive aliments and bone fractures as well as osteoporosis, etc. However, too much alcohol will worsen their conditions and worsen your kidney disease.
Alcohol does not benefit every user. Kidney failure people had better not drink alcohol.