Information On Food To Avoid Kidney Failure
2014-11-04 01:26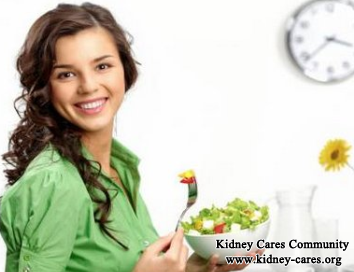 People with kidney failure should consult with their doctor and dietitian to get individualized direction on their diet. Kidney failure creates different needs in the body for someone with healthy kidneys, and it therefore requires a special diet. What food should kidney failure patients eat?
1. Low potassium fruits and vegetables
Kidney failure patients should eat low potassium fruits and vegetables. Low potassium fruits include apples, pears, grapes, pineapple, strawberries, apricots, mandarin oranges, plums, lemons, limes and cranberries. Low potassium vegetables include green beans, raw cabbage, cooked cauliflower, celery, corn, lettuce such as iceberg and romaine, raw spinach, cooked sweet peppers and onions.
2. Grains and starches
Grains and starches usually contain some sodium, potassium and phosphorus. Therefore, when you choose grains and starches, you should choose low sodium, low potassium and phosphorus grains such as bagels, white or whole wheat bread, oatmeal, popcorn, white or brown rice, and rice or corn-based, ready-to-eat cereals.
3. Protein foods
Protein foods are only limited in kidney failure when the person is not on dialysis. Protein intake comes from complete protein foods, such as meat, fish, poultry, eggs, dairy products, tofu and soy products.
4. Dairy, beans and nuts
Generally, dairy products, beans and nuts contain high potassium and phosphorus. Sodium may also be added to these foods as part of processing or seasoning. However, smaller portion sizes and eating these foods less often is suitable for people with kidney failure.
5. Beverage
Beverages may need to be restricted; water and other drinks play an important role in a kidney-friendly diet. However, apple, grape and cranberry juice are good option. Other drinks like herbal and iced tea, coffee and clear sodas are all proper for a person in kidney failure.
Diet plays an important role in the treatment of kidney failure. Before eating anything, you should consult your doctor or our online doctor so as not to worsen your medical conditions.