Dietary Tips After Kidney Failure Dialysis
2014-10-26 14:40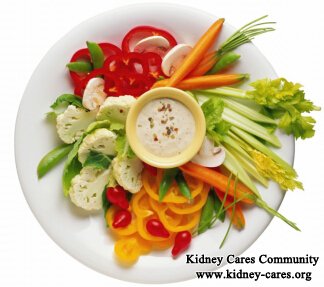 Hemodialysis is a safe and comprehensive replacement therapy for kidney failure. The aim is to purify blood, but long time of dialysis will make patients produce a dysfunction on physiology and psychology. It has a great significance to do a good nursing care so that patients can undergo dialysis successfully. Well, what should kidney failure patients in dialysis pay attention to their diet?
How about the diet in kidney failure patients? Experts in Shi Jiazhuang Kidney Disease Hospital point out that a good dietary habit plays a vital role in the life quality of hemodialysis patients.
1. Consume enough protein and calorie
Some protein and amino acid will lost during hemodialysis. Also dialysis is capable of promoting protein alienation. In this condition, it will cause negative nitrogen balance, so protein intake per day should be 1.2-1.4g per kilo of weight. More than 50% should be high quality protein intake such as chicken, dairy products, lean meat, fish and animal protein. These can inhibit protein alienation.
2. Maintain fluid balance
Fluid balance is an important measurement for preventing complications and improving survival rate. Therefore, dialysis patients should limit fluid intake strictly, especially for oliguria or anuria. The fluid intake for these people equals to urine output of previous day plus about 500ml. For instance,if the urine output is 1500ml, the total amount of fluid intake should be 1500+500=2000ml.
3. Limit salt intake
People with normal urine volume do not need to restrict sodium intake. As for oliguria patients, sodium intake should not be more than 5g. Anuria patients should limit salt intake to 1-2g. Besides, patients should not eat high sodium foods such as pickled food, processed food, bacon, fast food and so on.
4. Restrict phosphorus and potassium intake
Injured kidneys easily lead to high phosphorus and potassium level in blood. If people still consume foods with high phosphorus or potassium, it is very dangerous for their condition. Therefore, dialysis patients should limit or avoid phosphorus and potassium intake.
5. Supplement calcium and water soluble vitamin
Dialysis will cause deficiency of dynamic vitamin D. Phosphorus limitation will cause low blood calcium concentration. Therefore, dialysis patients should supplement enough calcium and vitamin D. The time of dialysis is relatively long and patients have less activity, so it is necessary to massage patients' limbs so as to reduce the discomforts.