What Are Health Benefits Of Yacon For Kidney Failure Patients
2014-10-04 05:55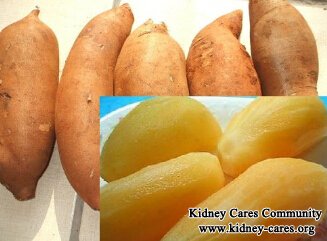 Yacon has gained popularity because of its health benefits. As for kidney failure patients, they can also get health benefits from yacon which are outlined in this informative article about the yacon plant and its natural health benefits.
The health benefits of yacon include its ability to regulate blood sugar level, lower bad cholesterol, decrease blood pressure, boost digestive health and strengthen the immune system. The following will provide you with detailed information about its health benefits.
1. Reduce sugar level
Diabetes for a long time can increase the risk of kidney disease, so it is important for people suffering from diabetes to keep blood sugar level under control. Research is being done on yacon's potential to increase insulin sensitivity in the body, yet another beneficial aspect for diabetes or for people at risk of having this disease.
2. Lower blood pressure
High blood pressure just like diabetes is another leading cause of kidney failure. High potassium level in yacon can regulate blood pressure. It helps a reduced chance of developing conditions like heart attack or stroke. Also potassium is able to regulate fluid balance to relieve edema. However, if kidney failure patients with high potassium level in blood, they should avoid or limit the intake of yacon.
3. Improve digestive system
Another awesome health benefit of yacon, especially for individuals who suffer constipation is able to improve digestive system. Constipation is often to be seen in kidney failure, so patients can eat yacon properly and moderately.
4. Strong immune system
Yacon has been proven to enhance immune system, which makes the person stronger against diseases.
The above are just some of yacon's health benefits for kidney failure patients. It also has any other health benefits such as strong bone, metabolism improvement, and high fiber content. If you want to learn more information about kidney failure diet, you can consult our online doctor directly.