Should Someone With Chronic Kidney Failure Eat Lots Of Protein
2014-08-08 02:51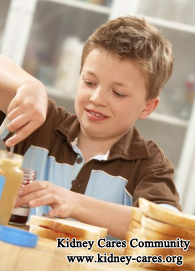 Protein is needed in the body for growth, building of muscles and repairing of tissues. It is necessary in the body. However, should people with Chronic Kidney Failure eat lots of protein? Follow us to find the answer.
The answer is no. Protein is necessary in the body, but when it has too much, it produces a waste called urea, which is difficult for damaged kidneys to remove. A person with a damaged kidney will have problems getting rid of these waste from protein metabolism.The key with kidney failure is to have just enough protein instead of taking in excess amounts.
Why lots of protein is bad for kidneys?
Dietary protein contains nitrogen products, which the kidneys must remove. Eating too much protein can workload kidneys, contributing to existing disease. A survey in 2003 showed that people with mild kidney impairment saw increased damage with high protein intake, especially after eating meat. Kidney failure and other kidney disease patients should contains a balanced protein.
Kidney failure patients should not eat a lot of protein and it does not mean people with reduced renal function should not consume protein anymore. One study concluded that protein from soy and other non-animal produce causes lesser damages to the kidneys than those that come from meat and dairy products.
If you are a kidney failure patient and want to know how much protein you can take, you can leave us a message to kidneycares@hotmail.com or consult our online doctor directly.